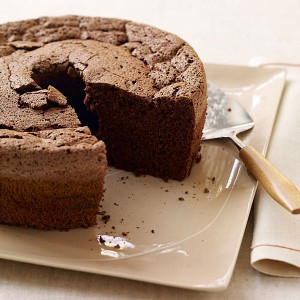 Ingredients / 6 people
200 g dark chocolate button
150 g of sugar
50 g flour
150 g butter
4 eggs
• Preparation: 20min
• Cooking: 20 minutes
---
Preparation:
Break the eggs, separating the whites from the yolks. Beat the egg whites firm with a pinch of salt.
Mix the softened butter and sugar. Add the melted chocolate and continue to mix then add one by one egg yolks, stirring constantly.
Add the flour and the egg whites and mix gently.
Butter a mold and pour the preparation. Bake the cake for about 20 minutes on thermostat 5.