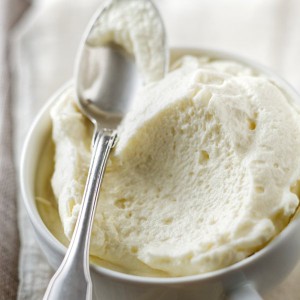 INGREDIENTS
200 g white chocolate buttons
4 eggs
40 cl liquide cream
1 bag of vanilla sugar
• Preparation time: 20min
• Cooking time: 5 min
• resting time: 12 hours
PREPARATION / 8 pers
STEP 1: Separate the egg whites from the yolks. Put egg yolks in a large bowl.
STEP 2: Melt the white chocolate in a double boiler and stir in the yolks.
STEP 3: In another bowl, mount the egg whites with a pinch of salt. Reserve in the fridge so they do not fall.
STEP 4: Mount the 40 cl of whipped cream with the vanilla sugar.
STEP 5: Stir gently to prepare ( yellow + melted chocolate).
STEP 6: Finally, add the egg whites and book everything in the fridge for a whole night.